V18 Beta 1 – Gearing up for release
New web client interface with BLF support
We've consolidated the menu options on the left-hand side of the web client and desktop app,  adding labels to make the functionality of each item clearer. Contacts, Voicemail, Recordings and Settings are now located in the "More" menu list.
The 3CX dialer now includes a BLF menu which works just like BLF buttons on an IP Phone. Monitor who is available, transfer or park calls or speed dial your most commonly dialed extensions.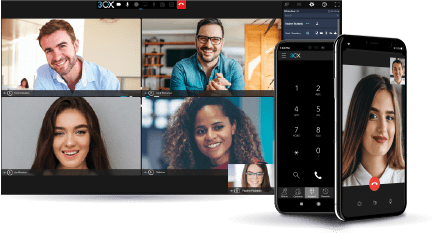 Microsoft Teams Integration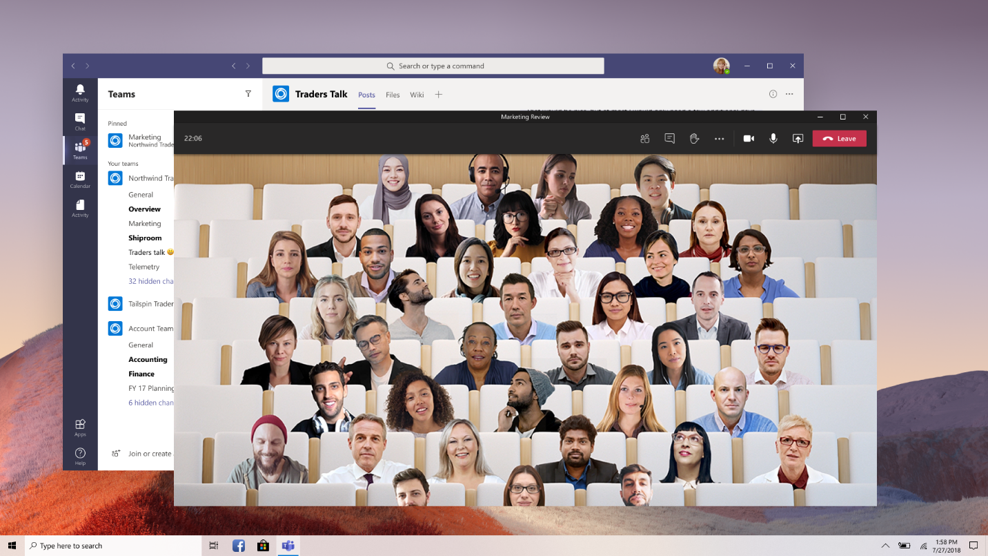 3CX now natively supports Microsoft Teams. With our Teams integration, Teams users can dial 3CX users and vice versa. Teams users can dial out via 3CX and leverage 3CX's extensive SIP trunk provider support. You can now save on costly MS365 calling plans
More importantly 3CX PBX features are far more advanced than Teams phone system features and they are much easier to configure also. To configure, follow our Microsoft Teams Business Voice configuration guide which includes a simple four step process.
Other features and improvements
Ability to send emails from 3CX by utilizing Microsoft 365 Integration
Improved chat handling to: Add/remove chats, transfers & forwarding images.
Updated Welcome Email.