Microsoft Teams is the hub for teamwork that brings together all the collaboration and communications capabilities using the full breadth and depth of Office 365.
If you also require an efficient way to communicate with the outside world, place or receive business phone calls, create voice menus, call queues, record calls, get detailed statistical reports and more, look no further than Microsoft Teams direct routing integration with our Business PBX solution.
Further more our solution allows you to mix and match Teams, Teams with Phone and Phone only solutions; this greatly simplifies the transition and allows a targeted uptake for those users, teams or departments as per need and requirement. With our experience we can ensure a smooth, timely and controlled migration.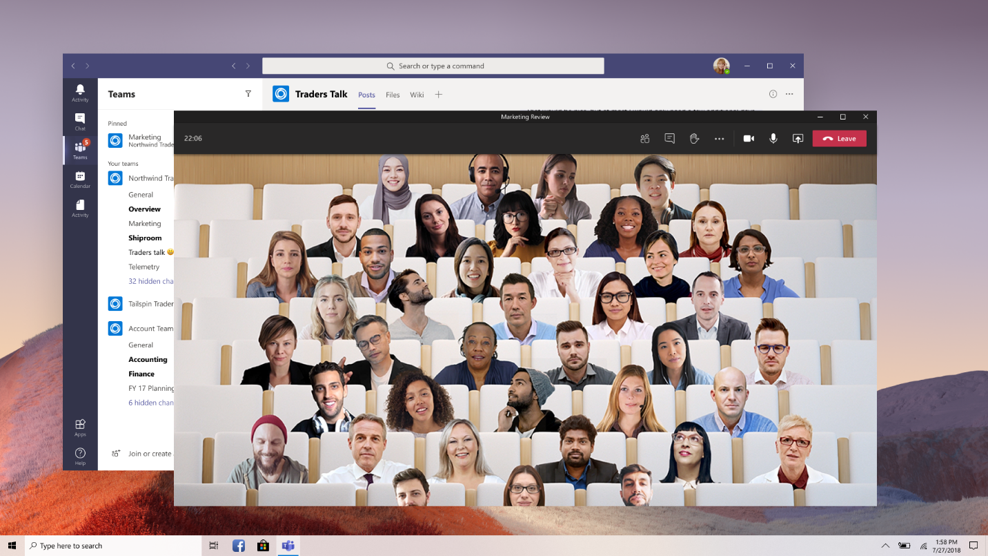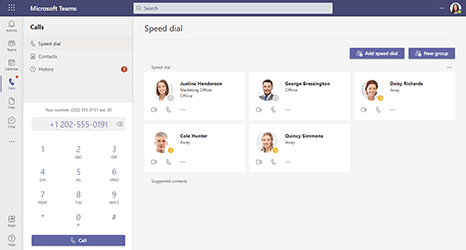 By taking advantage of the integration between Microsoft Teams and our Business PBX doesn't only allow for calling functionality, for your Microsoft 365 users. PBX will cater for a full business grade feature set such as: call recording, automated voice menus (IVR), call queuing, call parking, ring and hunt groups, time based routing and a whole lot more! All as a managed service.
Use all the unified communication functions of Microsoft Teams such as: video calling, screen sharing, group chat, instant messaging, document collaboration and file transfer, as your main business communication tool. Whilst utilising advanced call queuing, routing, contact centre and live chat.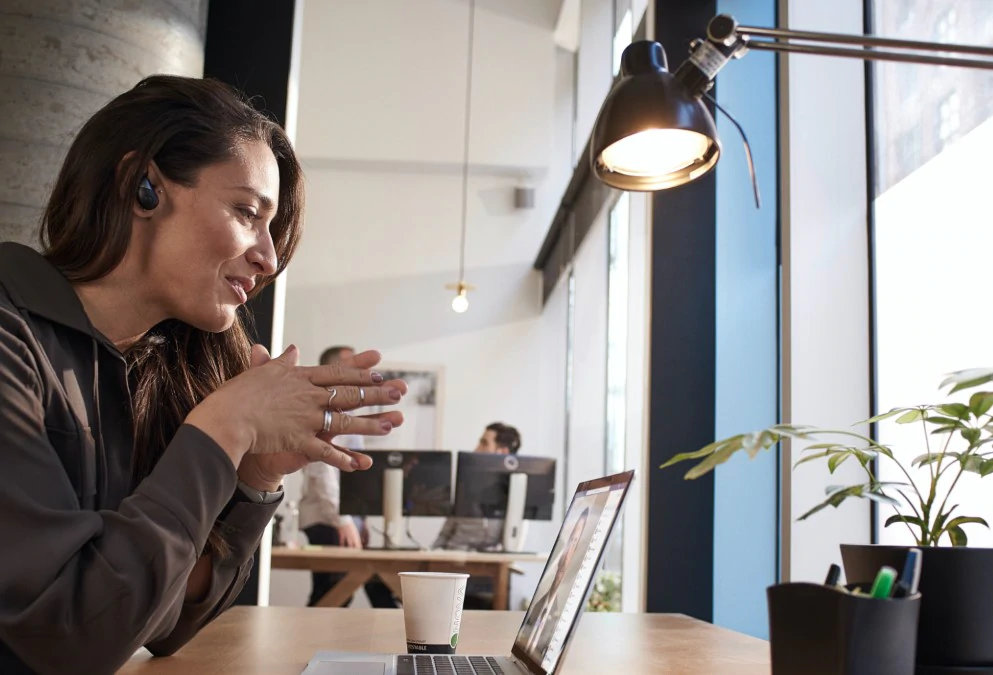 Video conferencing makes meetings more personal and encourages teamwork. See how real-time collaboration in Microsoft Teams can help you achieve more together, from wherever you are.
Work from anywhere and connect with your team from wherever you're working, even from across the globe.
Collaborate with anyone; invite anyone with an email address to join your meeting. Increase your productivity and work together in real time with your favorite Office apps, screen sharing, meeting chats, and digital whiteboarding.
Host secure online meetings with the ability to mute, remove uninvited attendees, and designate presenters and participants. Allow people to join automatically or have them wait in the virtual lobby.